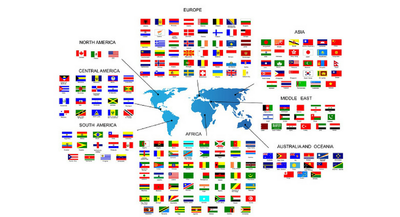 Louwrens Koen Attorneys specialise in obtaining Apostille Certificates for all original South-African public, company, commercial and educational documents.
Apostille is a French word (pronounced "ah-poh-steel"), meaning a certificate issued by a government of a country, authenticating the signature and or seal of a public official on a public document issued by that country, and intended for use in a foreign country.
South-African public, company, commercial or educational documents, including documents witnessed, certified and sealed by an South-African Notary Public, when affixed or attached with an Apostille Certificate issued by the South-African Government, will automatically be accepted for legal use in foreign countries signatories to the Hague Convention.
Apostille Certificates are restricted in their use to those countries which are signatories to The Hague Convention otherwise a full embassy or consulate legalisation procedure necessary.
The following countries have AGREED to participate in "The Hague Convention Abolishing the Requirement of Legalisation for Foreign Public Documents"
Albania
Lithuania
Andorra
Luxembourg
Antigua & Barbuda
Macau (SAR of China)
Argentina
Macedonia
Armenia
Malawi
Aruba
Malta
Australia
Marshall Islands
Austria
Mauritius
Azerbaijan
Mexico
Bahamas
Moldova
Bahrain
Monaco
Barbados
Mongolia
Belarus
Montenegro
Belgium
Montserrat
Belize
Namibia
Bermuda
Netherlands (The), including:
Aruba, Suriname, Netherlands Antilles: (Curacao, Bonaire, St Martin, St Eustatius, and Sabah)
Bosnia-Herzegovina
New Zealand
Botswana
Niue
British Guyana
Norway
Brunei Darussalam
Oman
Bulgaria
Peru
Cape Verde
Panama
Cayman Islands
Poland
China (Hong Kong-Special Administrative Region (SAR) only)
Portugal
Colombia
Romania
Comoros Islands
Russian Federation
Cook Islands
St. Christopher (Kitts) & Nevis
Costa Rica
St. Georgia & South Sandwich Islands
Croatia
St. Helena
Cyprus
St Pierre & Miquelon
Czech Republic
St. Lucia
Denmark
St. Vincent & the Grenadines
Dominica
Samoa
Dominican Republic
San Marino, Republic of
Ecuador
Sao Tome and Principe
El Salvador
Serbia
Estonia
Seychelles
Fiji
Slovakia
Finland
Slovenia
France including:
French Guiana, French Polynesia, Guadeloupe, Martinique, New Caledonia, Reunion, St. Pierre, Miquelon and Wallis and Futuna
South Africa
Germany
South Korea
Georgia
Spain
Greece
Suriname
Grenada
Swaziland
Guernsey
Sweden
Guyana
Switzerland
Hong Kong (SAR of China)
Tonga
Honduras
Trinidad and Tobago
Hungary
Turkey
Iceland
Tuvalu
India
United Kingdom of Great Britain & Northern Ireland, including:
Anguilla, Guernsey, Bahamas, Isle of Man, Barbados, Jersey, Bermuda, Montserrat, British Antarctic Territory , St. Georgia & the South, Sandwich Island, British Virgin Islands, St Helena Cayman Islands, Tonga & Caicos Islands, Dominica, Turks & Caicos, Falkland Islands, Virgin Islands, British Gibraltar
Ireland
United States of America, including:
50 USA States, The District of Columbia, American Samoa, Guam (Territory of), Puerto Rico and US Virgin Islands
Isle of Man
Ukraine
Israel
Uruguay
Italy
Uzbekistan
Japan
Vanuatu
Kazakhstan
Venezuela
Korea (Republic of)
Yugoslavia
Latvia
Lesotho
Liberia
Liechtenstein
An Apostille Certificate is the appropriate form of legalisation, if your South-African South-African public document is required to operate in any of the above participating Hague Convention countries.
ORDER AND GET A QUOTE ONLINE
Ordering and quoting online is simple and safe. Complete the secure online form to get a no-obligation quotation with a time estimate for completion. You can use the secure incorporated facility to upload any documents you would like us to
check
.