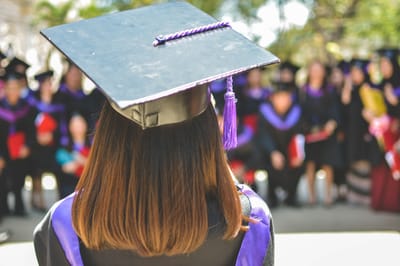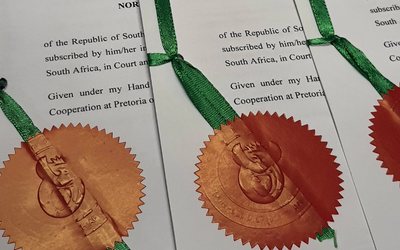 Degree Certificate Attestation
Degree Certificate Attestation (Legalisation) is an important procedure for your employment/work visa in foreign countries not subscribing to the Hague Apostille Convention
Only attested certificates are accepted to issue your employment visa for especially middle eastern countries such as the UAE, Oman, Qatar, Saudi Arabia, Bahrain, or Kuwait.
In this degree attestation procedure, your degree will first be authenticated by SAQA whereafter it will be submitted to DIRCO for an Authentication certificate. Finally, your degree will be submitted to the relevant embassy of your destination in Pretoria for attestation.
The degree will be authenticated and stamped various times during this process document. The embassy will apply stamps applied to your degree certificate. Most embassies charge a fee for this service, which fee we pay on your behalf and this amount is added to your invoice.
Our degree attestation service is fast and efficient. Sometimes a Notary Public Stamp/authentication must be is placed on the degree certificate.
We can arrange to collect your documents and return them anywhere around the world.
Tertiary Degrees and Diplomas need to be verified by SAQA Verification Letter before they can be Apostilled or Authenticated by DIRCO. Private individuals can apply on their own for a SAQA verification letter. Due to the complicated and time-consuming nature of the process, we strongly advise that SAQA verification and Document Legalisation best be done by Document Legalisation Experts. Contact us at Tel 0870010733 or get a no-obligation quotation to legalise your academic qualifications.
ORDER AND GET A QUOTE ONLINE
Ordering and quoting online is simple and safe. Complete the secure online form to get a no-obligation quotation with a time estimate for completion. You can use the secure incorporated facility to upload any documents you would like us to check.
You are also welcome to
WhatsApp
message us regarding the verification of your South African degree.